A delegation led by Party Secretary Zhang Shuping visited Stavanger last week. In his delegation, the Party Secretary had representatives of both business and government in Yantai. CIMC – our longterm partner in Yantai was co-organizer of the visit.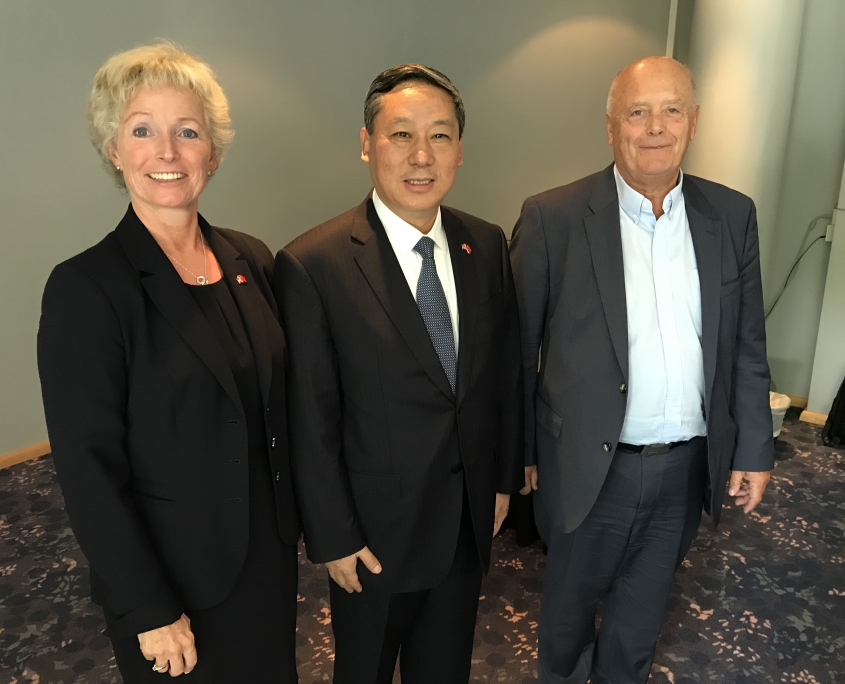 In addition to the aquaculture programme organized by Ocean Aquafarms, the guests also wanted to look into Norwegian oil and gas industry and a visit to the oil museum in Stavanger was therefore arranged.
The Party Secretary was pleased that the drilling rig Deepsea Yantai (former Beacon Atlantic) and built by North Sea Rigs, will leave Yantai after a naming ceremony in a couple of weeks, and arrive at the drilling location in Norway in the fourth quarter of 2019.